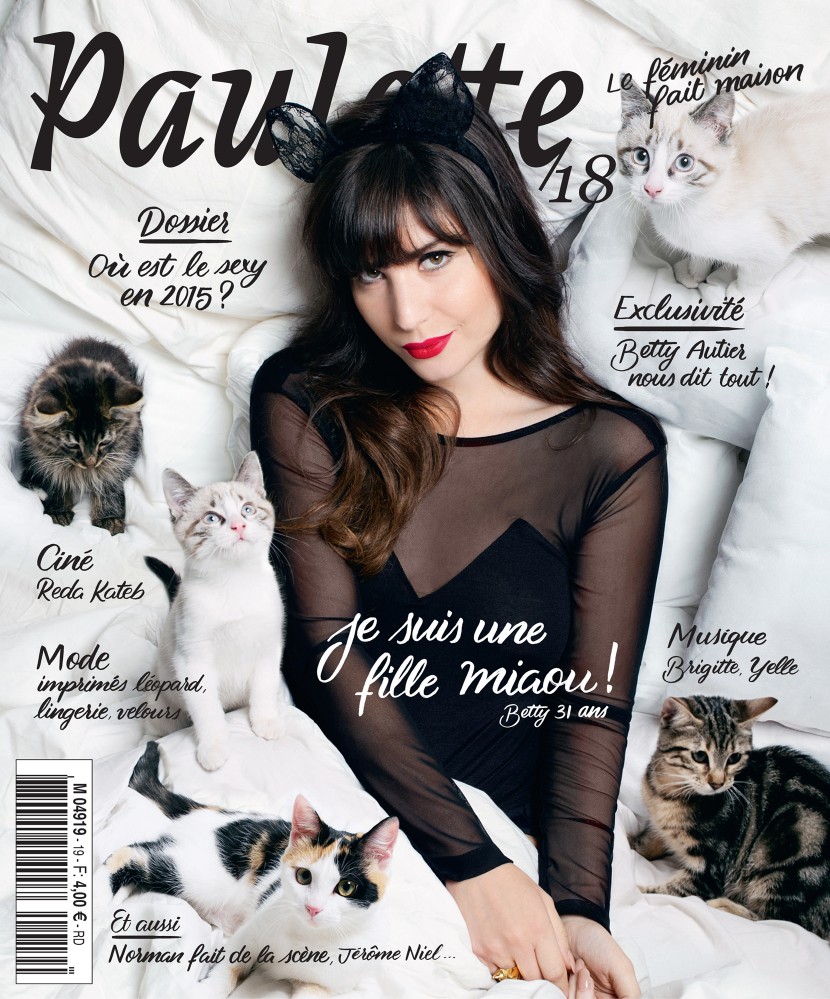 Voilà. Today, I want to share with you my experience with Paulette magazine. It's the very first time I'm on the cover of a french magazine, and it was a very emotional time ! The Paulette team contacted me and I was very enthusiastic and first I fell very intimidated at the same time. ( I don't know about you but once I feel confident …let's go, I could go from an extreme shyness to a dramatic outgoing personality ).
What then ? The people behind the magazine Paulette are really nice and so talented ! The theme of the issue was #jesuisunefillemiaou (could be translated as : I'm a Meow girl), so sweet, I spent the whole day with cute kittens, so adorable !
I'll leave you now with the video of the making off, made by Mathilda M.
Pictures of the cover and inner pages were taken by Matthieu Dortomb.
Paulette is on sale at your newsstand, and available in PDF format.