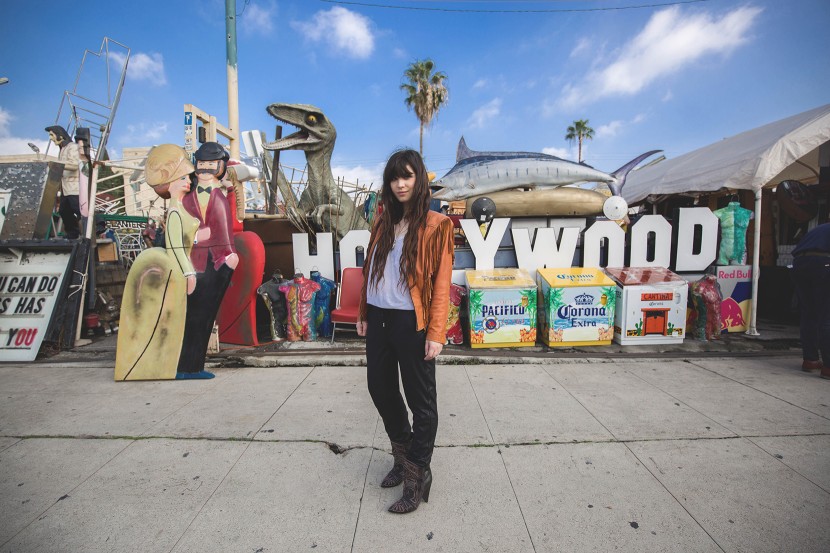 Considering how long I've been traveling to Los Angeles, I've never had before the opportunity to go to the Rose Bowl market. It takes place once a month ( the 2nd sunday of every month ), it must not be missed.
So I went to Pasadena and was browsing around this legendary flea market.
I was pleasantly surprised, because real flea markets are disappearing : it's either prohibitively expensive and it's hardly my idea of a flea market or it's full of stallholders without scruples who sell fake vintage.
This market is simply a goldmine, not only for clothes but also for home decor ( with a strong American connotation : road signs, buffalo horns, American flags, Army surplus …).
I'll go back there, for the home decor, because at that time, I didn't intend to buy something. I'll go back also for the clothes because I hadn't had enough time to rummage through all this stuff … The result ? this fringed leather jacket, just PER-FECT at $35, a fringed leather skirt at $12, a Tweety bird vintage-style glitter T-shirt at $10, and a Betty Boop sweater at $15 !
Jacket : Rose Bowl market
Tee : Anine Bing
Pants : Topshop
Boots : Isabel Marant
Necklace : Chanel