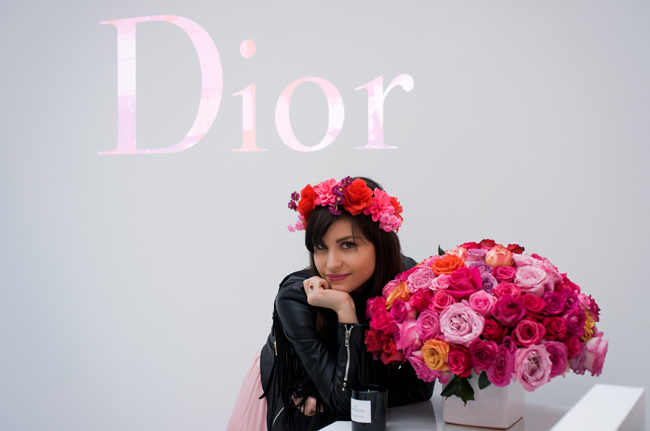 Last week, I was invited by Dior to the presentation of the new Dior Addict collection. In a wonDIORful setting, I discovered the new Fluid Stick and their nail polish !
Even though I love makeup, I don't speak a lot about that, it's now a good opportunity to do ! To me, Dior's products are of the highest quality and an absolute must. A slight precision on nail polish : I've always found they don't last long.
Dior's new polish have a new long lasting formula, especially the new and famous Top coat « Gel coat »
That's crazy, it makes the polish indestructible. I'm writing this post and did up my nails last week, and it's still perfect. The only reason why I would remove it, is the growth of my nails !
As for my lipstick, I'm wearing the colour Wonderland here, here and there, it's an hybrid between a lipstick and a gloss, non-sticky, long-lasting and brilliant just as it should be !
I'm wearing my Asos Flower hair, my Sandro fringe jacket, a perfect skirt for a Spring day from Asos and Karl sandals.
Kisses, mwah !